B&T Unveils USW-G17 Glock Chassis
Jim Grant - March 04, 2019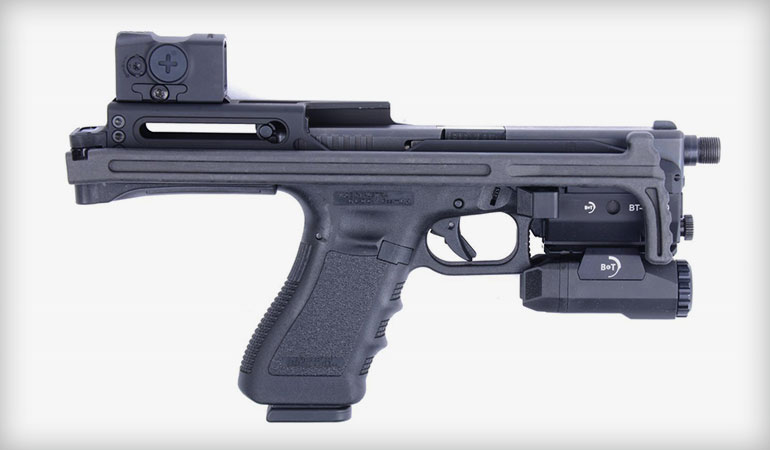 In 2016, B&T created a ton of hype when it showcased its PDW-esque Universal Service Weapon at SHOT Show. The firearm was a purpose-built handgun with a stock based heavily on the CZ-75 series of semi-automatic pistols.
While ingenious, the firearm required the shooter to purchase a proprietary gun that while high quality, didn't enjoy the prolificacy of other military and law-enforcement handguns. So despite critical acclaim, the USW hasn't seen the success B&T likely hoped for.
In response, the engineers at B&T apparently decided to release a conversion kit for an existing handgun design, rather than develop one from scratch - the USW-G17.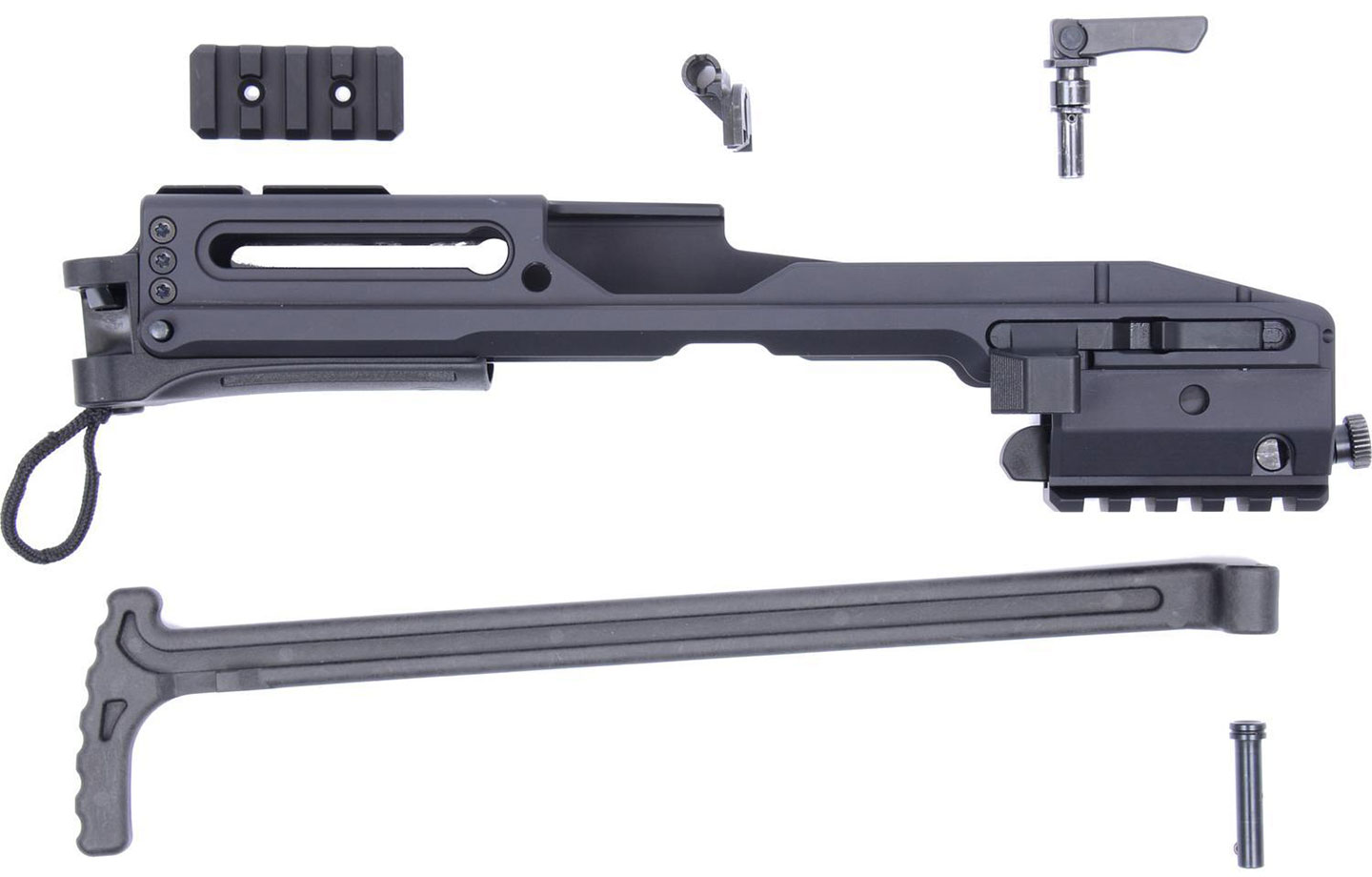 The USW-G17 is a carbine chassis for the Glock 17, which permits use of a reflex sight, shoulder stock and forward Picatinny rail. - Of course converting a Glock with this kit requires first registering it as an SBR, since it will be legally considered a super short rifle.
That said, it's an interesting take on a 100+ year old concept: extend the effective range of soldiers and officers armed solely with a handgun. Whether that was Imperial German infantry armed with C96 Mauser pistols equipped with wooden shoulder stocks, or B&T's aluminum and polymer chassis - the idea remains unchanged.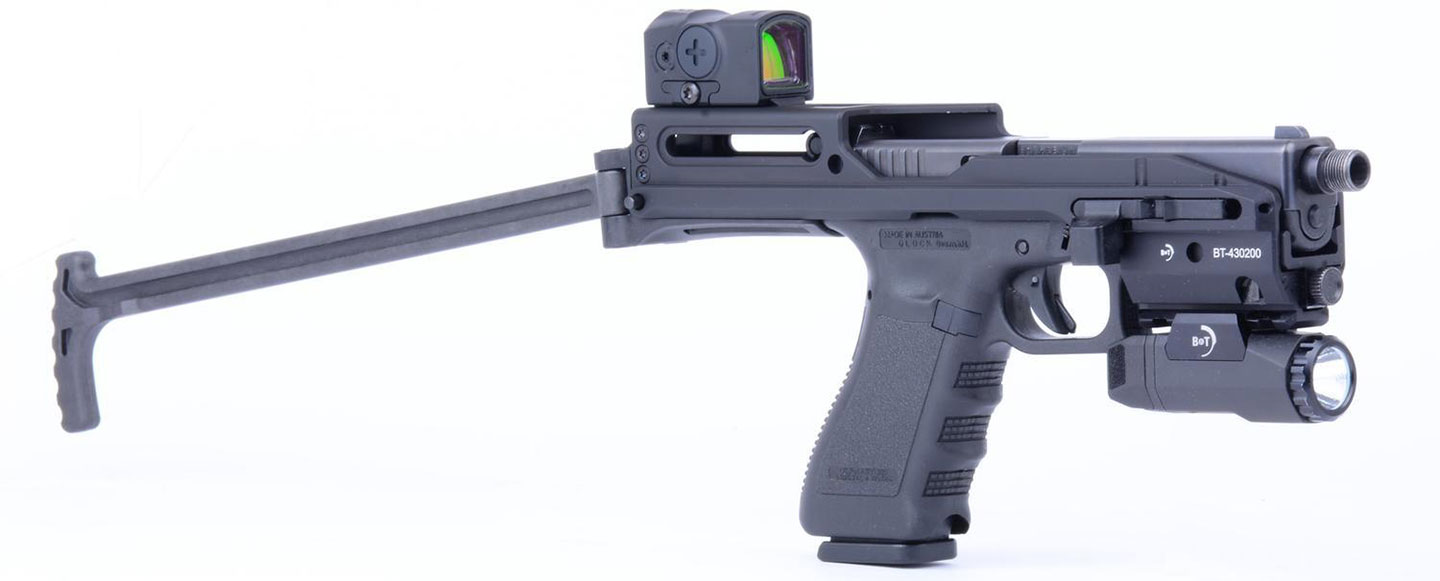 As far as pricing and availability, nothing has been formally announced as of yet, but if it follows the same distribution model as other B&T products, it will be available soon in Europe, and a few months later in America. Hopefully more information will become available soon, and maybe Americans will get a brace model offered as well.