Mid-Evil Industries Gen 2 360° Rotating Fore Grip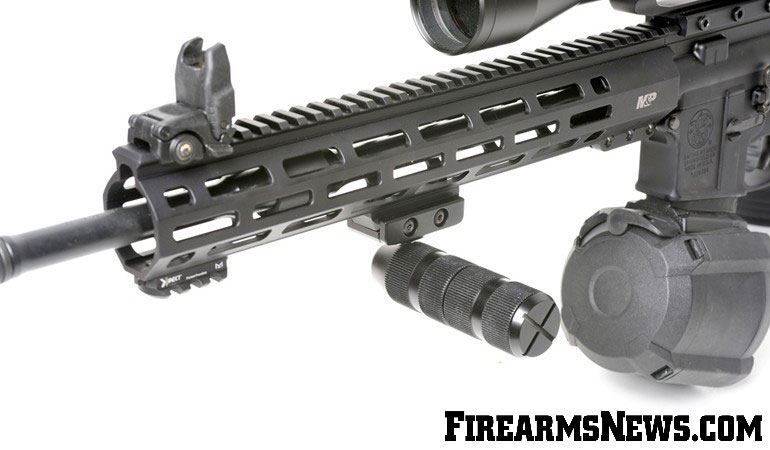 Vertical fore grips seem to go in and out of style. Intended to aid a rifleman in holding and controlling a rifle or other small arm, they date back to such early designs as Fedorov's 1916 Avtomat and Thompson's Post-WWI "Trench Broom". But what about if a grip could swivel 360° and be used for more than just holding onto? What if it could be used more extensively as a practical shooting aid, and quickly adjusted to different positions? Enter Mid-Evil Industries Gen 2 360° Rotating Fore Grip. This is an interesting piece which proved both more useful and practical than I initially suspected.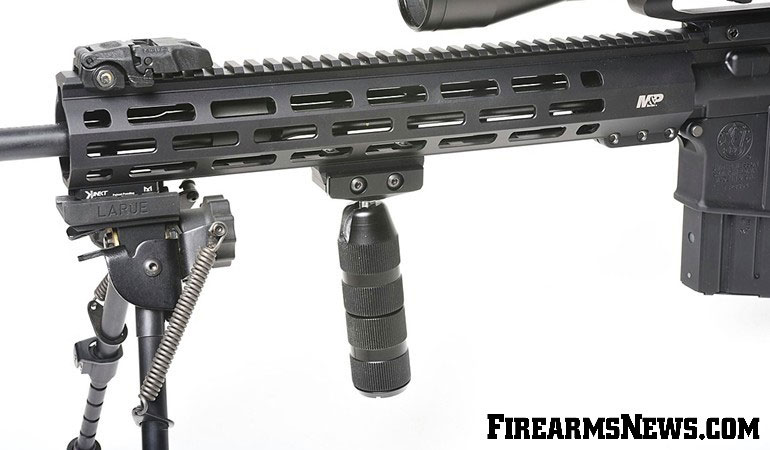 The unit itself is machined from 7075-T6 and 6061-T6 aluminum. It features a mount which attaches to the rifle, a ball the textured grip swivels around and the grip itself. The grip has two sections. Loosening/tightening the lower section allows it to be locked at whatever angle/position you desire. Like it vertical, you can do that. Perhaps you would rather it be at a slight angle to the front or back, no problem. However, you can also turn it sideways "Sten Gun" style. An internal storage compartment allows some small items to be carried and it's sealed with a screw on end cap.
Mid-Evil's 360° RFG is easily adjusted, on the fly, to your ideal position for comfort. However, more importantly it can also be adjusted to provide support and stability shooting off a vertical or horizontal barrier. You can place it against a barrier and press forward, or hook it over a barrier and pull back. In actual use on a 5.56mm AR-15 the 360° RFG proved to be an effective shooting aid. Keep in mind, you don't have to mount it to the bottom rail, you can mount it to a side rail if you so choose.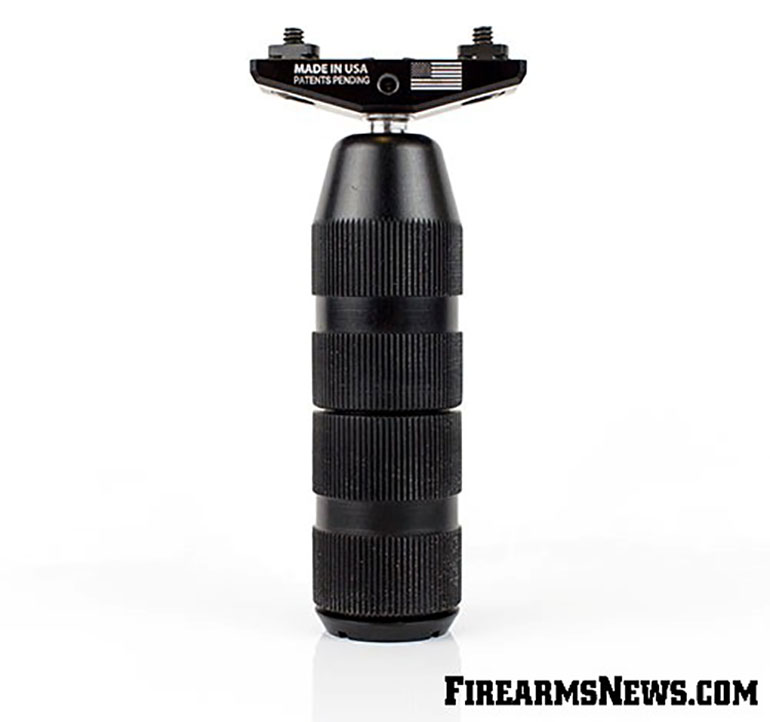 Mid-Evil offers grips with three styles of attachment, 1913, KeyMod and M-LOK and they also offer a stubby version. While not inexpensive with pricing starting at $109.95, properly employed it can be a useful and effective shooting aid. For more information visit Mid-Evil.com.