Missouri's HB786: A Defiant Beacon of Hope for 2nd Amendment Supporters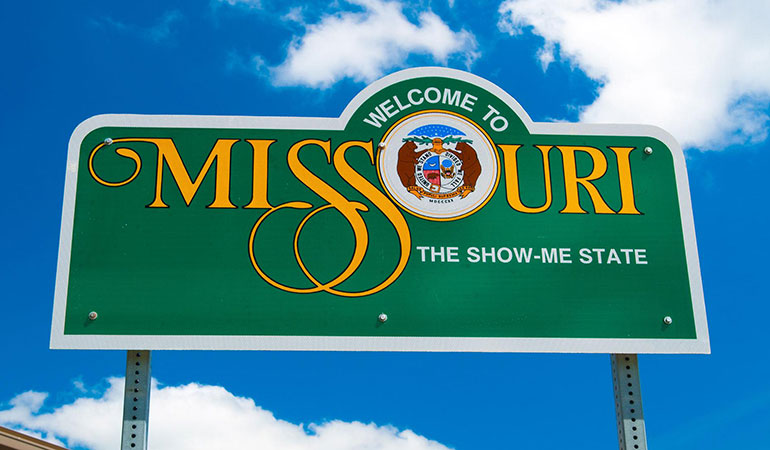 One of the biggest issues facing freedom-loving Americans, as well as those in favor or less government involvement in their daily lives, is that of state's rights. And few issues are more demonstrative of the effects of overreaching federal government than that of firearms legislation.
From the original 1934 National Firearms Act, to the most recent ban on bumpfire stocks, the Federal government has a long history of domineering the opinions of a select few on the entire nation.
This, in spite of the 10th Amendment.
"The powers not delegated to the United States by the Constitution, nor prohibited by it to the States, are reserved to the States respectively, or to the people." - 10th Amendment of the Constitution of the United States of America.
In more common parlance, means that any power not specifically outlined or given in the Constitution, belongs to each individual state. Effectively preventing the federal government from having total power over the nation.
For the most part, the federal government respects this Amendment - except for political issues that it disagrees with. This, unfortunately, has seen the 10th Amendment lose its teeth in the eyes of various politicians.
Though as is the case with the majority of those on the far left, these politicians are happy to embrace the 10th Amendment when it suits them politically. For example, the recent wave of marijuana legalization across the nation despite still being federally prohibited and the legalization of homosexual marriage (and consequential re-defining of the term, though these political hacks have a long, sordid history of playing it fast and loose with the English language to fit their agenda. See: Assault Weapon.) in years past.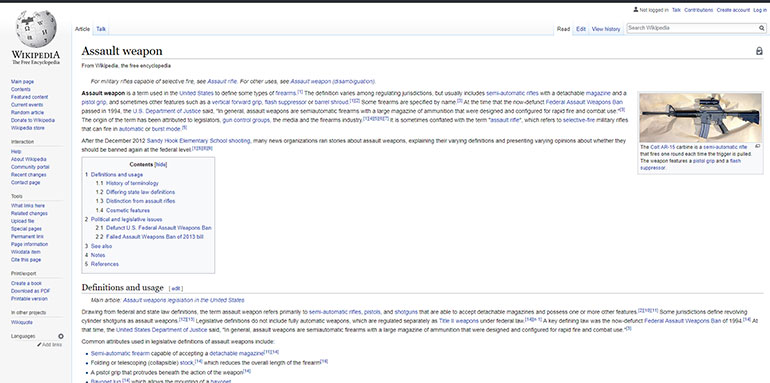 One of the few positive side effects to these infractions and bending of the laws, is that it has apparently opened the floodgates to certain states to protect the Constitution and its original intent.
In fact, both Montana and Kansas passed their own acts protecting their citizens from various Federal firearms restrictions. The Montana Firearms Freedom Act and Kansas' Second Amendment Protection Act (SAPA) both seek to exclude items produced in-state from federal regulation. While this may sound unprecedented to the average American, the roots of both pieces of legislation are firmly planted constitutional law. This is primarily because nearly all examples of federal firearms legislation are applicable because of their jurisdiction over issues based on interstate commerce.
That was the biggest driving factor behind the Second Amendment Protection Act set forth by Kansas lawmakers. In their example, they stated that any firearms or firearm accessories built in Kansas for use in or sale in Kansas weren't subject to federal intercommerce legislation since they never left the state.
Despite solid legal footing, judge J. Thomas Marten of the U.S. District Court in Kansas disregarded this act when they ruled against Shane Cox and Jeremy Kettler in May of 2016. In this case, Cox sold a suppressor to Kettler from his military surplus store stamped, "Made in Kansas" based on his understanding of SAPA. He also included a copy of the Second Amendment Protection Act with each suppressor sold.
Kettler was so excited about his new suppressor he posted a video of it on Facebook which attracted the attention of local law enforcement. While Kettler and Cox both argued that their weren't subject to the National Firearms Act that their suppressor was in violation of, the courts disagreed. While they didn't go so far to rule on the constitutionality of SAPA, they did state that:
"The defendants argue that Kansas's adoption of the Second Amendment Protection Act … somehow rendered the National Firearms Act unconstitutional..the Constitution could not be clearer on one point: if the National Firearms Act is a valid exercise of Congressional taxing power, and if it does not infringe on rights granted in the U.S. Constitution, then it is the 'supreme Law of the Land,' regardless of what SAPA says."
-Judge J. Thomas Marten
Despite this, more states have passed similar legislation attempting to curtail federal legal power over firearms. The most recent example came just a few days ago, when Missouri proposed HB786. This piece of pro-gun legislation is designed to augment two previous bills, SB613 and SB367, and is written to restrict state agencies, and their employees from enforcing any federal legislation that infringes on the Second Amendment.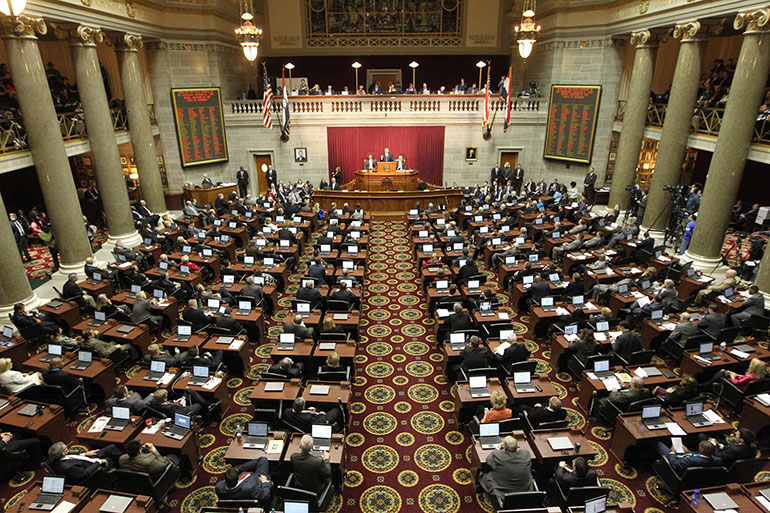 Whereas previous pro-gun state's rights legislation concentrated purely on absolving citizens of legal ramifications should they run afoul of unconstitutional federal gun laws, this new piece is more proactive. By restricting local agencies from enforcing these laws, they effectively remove the federal government's ability to implement them. Text from the bill is below.
"All federal acts, laws, executive orders, administrative orders, court orders, rules, and regulations, whether past, present, or future, which infringe on the people's right to keep and bear arms as guaranteed by the Second Amendment to the United States I and Section 23 of the Missouri Constitution shall be invalid in this state, shall not be recognized by this state, shall be specifically rejected by this state, and shall be considered null and void and of no effect in this state."
That clause doesn't leave much room for interpretation; it's very cut and dry. Which is ideal with most legislation, but especially so with firearms. Afterall, the founding fathers couldn't have imagined that politicians two centuries later would want the Second Amendment to only apply to certain firearms. After all, at the time of the Constitution's framing, it was legal to own ships of war and even cannons.
Furthermore, the authors of SB367 / HB786 further clarified which types of federal gun laws were subject to these acts.
 (a) Any tax, levy, fee, or stamp imposed on firearms, firearm accessories, or ammunition not common to all other goods and services which might reasonably be expected to create a chilling effect on the purchase or ownership of those items by law-abiding citizens; (b) Any registering or tracking of firearms, firearm accessories, or ammunition which might reasonably be expected to create a chilling effect on the purchase or ownership of those items by law-abiding citizens; (c) Any registering or tracking of the owners of firearms, firearm accessories, or ammunition which might reasonably be expected to create a chilling effect on the purchase or ownership of those items by law-abiding citizens; (d) Any act forbidding the possession, ownership, or use or transfer of a firearm, firearm accessory, or ammunition by law-abiding citizens; and (e) Any act ordering the confiscation of firearms, firearm accessories, or ammunition from law-abiding citizens   
This has enormous implications. It sets a very real precedent for states to pass their own legislation allowing their citizens to ignore unconstitutional federal laws.
In an effort to get a better, more thorough understanding of these implications, as well as the impetus behind HB786, Firearm News reached out to Representative Jeff Pogue [R] who sponsored the latest bill.
While Rep. Pogue was currently out of office for Spring break, his legislative assistant, Steve Collars made a few comments on his behalf.
Firearms News: What was the driving factor behind the introduction of HB786?
Collars: "We introduced the latest measure because Representative Pogue is a strong supporter of the Second Amendment, and he felt the previous legislation (SB367 / SB613) needed additional clarity."
Firearms News: Do you believe the Governor will sign the bill?
Collars: "There's little doubt the Governor will sign the bill, and we hope that it will serve as an example to other states who fear the Federal government encroaching on state's rights."
While Firearms News requests additional information on Pogue's latest legislation - specifically concerning how HB786 will affect the NFA, he declined further comment stating he couldn't speak at further length on behalf of Rep. Pogue.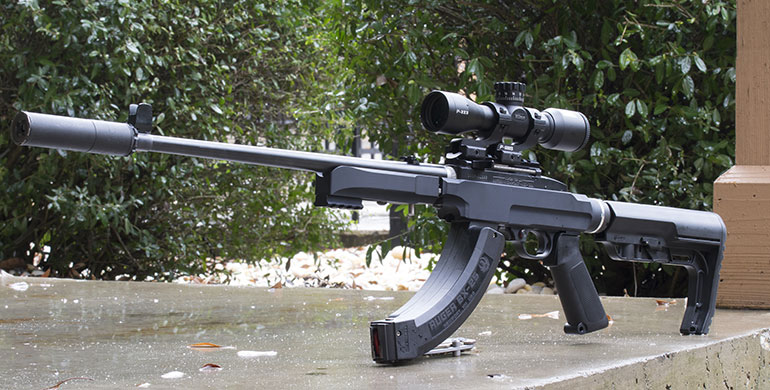 Still, this is a good sign for gun owners and those in favor of both the Second Amendment and state's rights. Afterall, not only does HB786 prohibit state law enforcement from enforcing federal laws that run contrary to the Second Amendment, it even outlines penalties for federal officers who try to enforce them unlawfully.
While this isn't necessarily a slam dunk case fully dissolving the 1934 NFA, Gun Control Act of 1968 and all unconstitutional federal restrictions on the Second Amendment, it is still immensely important. It demonstrates that several states aren't willing to simply roll over for federal law enforcement, and that unconstitutional anti-gun measures won't simply be accepted. Hopefully, more and more states will adopt similar legislation to finally put a much-needed collar on an out of control BATFE and DOJ hell-bent on crippling the Second Amendment.