Ruger Announces Magnum Precision Rimfire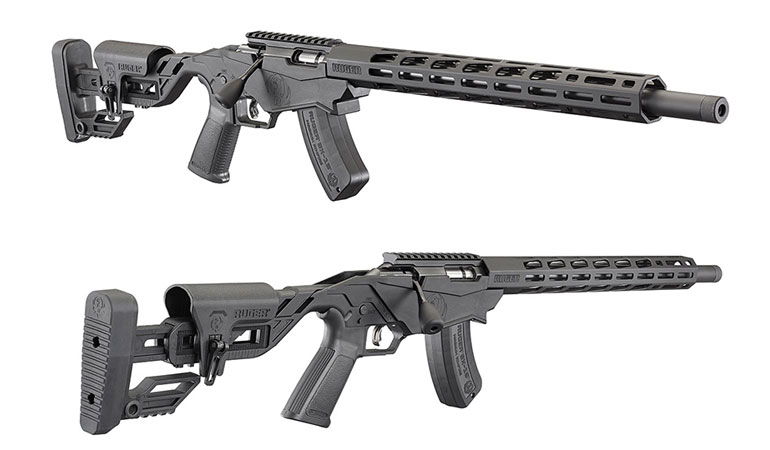 Of all the products Ruger has released in the past decade, none were more impressive or enjoyable to shoot than their Precision Rifle. In my opinion, it made the precision rifle a real option for the everyman. In my personal experience, I've engaged targets with a Ruger Precision out to 1,500 yards with yawn-inducing regularity.
So I was understandably excited, though also somewhat apprehensive, when Ruger unveiled their Ruger Precision Rimfire nearly a year ago. Not because the system isn't great, but because I couldn't personally justify the added precision of a free-floating chassis on a cartridge like .22lr which has limited effective range.
So when I saw the press release from Ruger announcing new, more powerful calibers for the Precision Rimfire, it sparked new interest in the platform for me. Continue reading below for more info.
"The Ruger Precision Rimfire's molded, one-piece chassis and adjustable buttstock assembly are manufactured from strong glass-filled nylon, offering a solid foundation for accuracy. The innovative Quick-Fit Precision Rimfire stock allows the rifle's length of pull and comb height to be quickly and easily adjusted for proper fit over a wide range of shooter sizes, outerwear and shooting positions."
This paragraph serves to explain the benefits of a chassis system, along with the more unique features of Ruger's take on the chassis. Indeed, the rifle chassis does help tremendously by free-floating the barrel, while providing an ultra-rigid platform.
The result, is a stock that truly helps squeeze every ounce of performance from the rifle. And since one of the new chamberings is .17 HMR, this is very important. Afterall, .17 HMR is an incredibly flat-shooting varmint cartridge. The other chambering, .22 Magnum, is no slouch either. But it's safe to say that the belle of the ball will certainly be the .17 HMR chambering.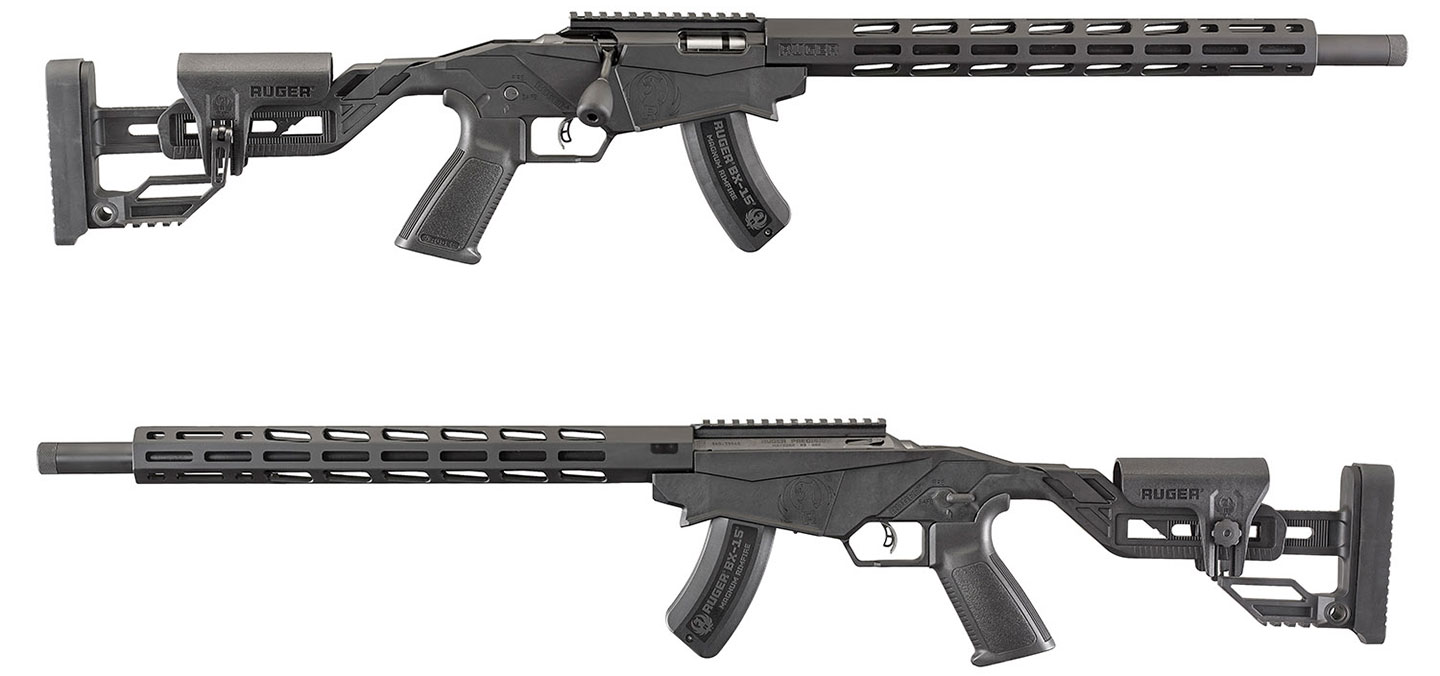 In fact, that seems to be the ideal setup. A high precision barrel in a rigid chassis chambered in a round with exceptionally high velocity is a recipe for a near perfect varmint gun. One could argue that this combo could be the ultimate prairie dog gun - especially if paired with a bright, quality optic.
The only thing that could hold the gun back from being so useful in this role, would be magazine capacity. But, Ruger's got a solution for that as well. They explain in the paragraph below.
"The new, 15-round BX-15 Magnum magazine incorporates technologies that have made the .22 LR BX-15 and BX-25® magazines famous and also features the same feed lip geometry that has proven reliable in the 9-round, JMX-1 rotary magazine. The BX-15 Magnum is a natural pairing for the new Ruger Precision Rimfire in magnum calibers. It is also compatible with Ruger 77/17®, Ruger 77/22® and Ruger American® Rimfire rifles chambered in .17 HMR and .22 WMR. The stainless steel feed lips and "constant force" spring combine with a high-lubricity, polyacetal, anti-tilt follower and durable, glass-filled nylon magazine body to make the BX-15 magazine rugged, reliable and easy to clean."
This is huge news! The Ruger's 10-22 always suffered reliability issues with non-rotary, higher capacity, non-OEM magazines. In response, Ruger developed their BX-25: a 25-round, polymer curved magazine. This mag has since become a gold standard for reliability with the rifle.
So the news that Ruger's going to take this same design, and modify it for the .17HMR and .22 Mag round means their new Precision Rimfire won't be hampered by capacity. This, combined with the relatively affordable price point on both guns ($529 for either), means we'll likely start seeing them at more and more prairie dog hunts.
As is the case with all new Ruger products, they aren't announced until they're already on store shelves. So shooters interested in buying one can likely find one at their favorite Ruger dealer. For more information, visit www.Ruger.com.